Preview of October  Meeting: 
The Italian Heritage Award presented Posthumously to St. Louis Artist & Sculptor, Rudolph Edward Torrini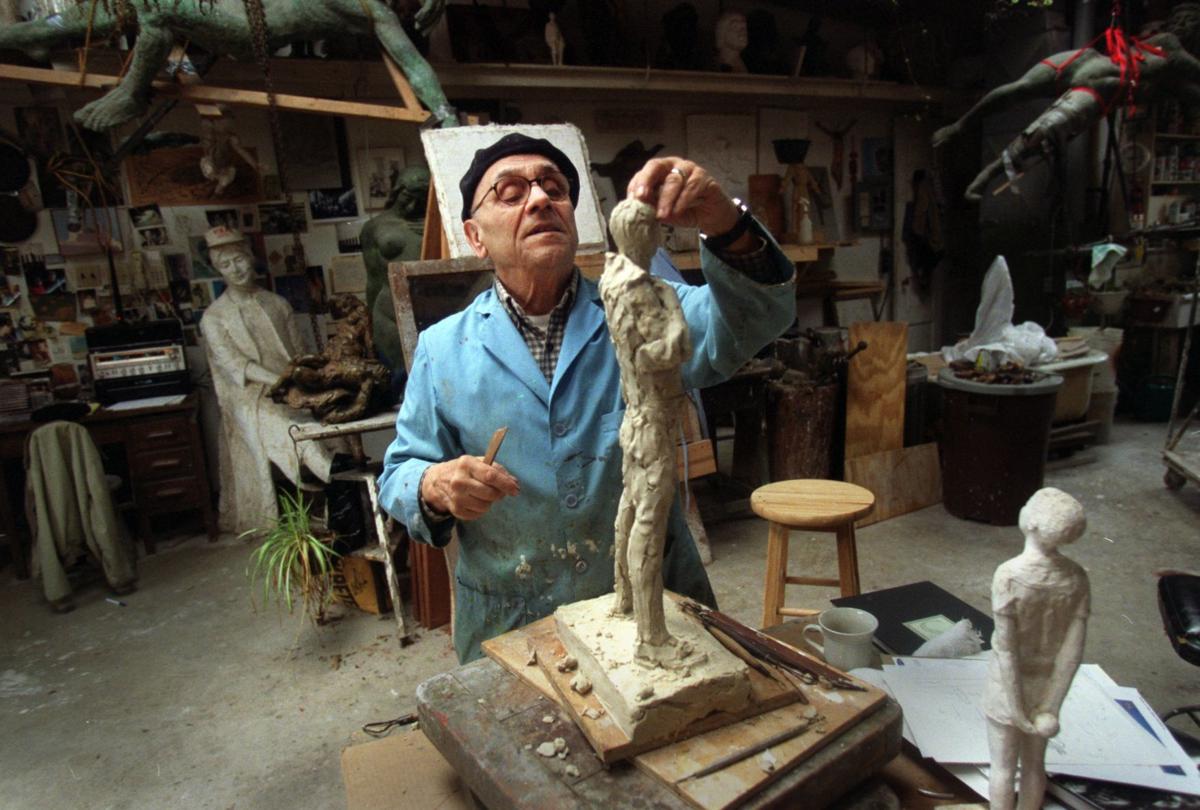 Join us for the annual Italian Heritage Award Night honoring Rudolph Torrini.  The evening will begin at 6:30 with appetizers and a cash bar in the patio area of Favazza's followed by dinner.  We will then move to our usual location in the banquet center where Drs. Gene Mariani and Roger Gennari will pay tribute to Rudolph "Rudy" Torrini in a presentation about the life and accomplishments of our 2018 Italian Heritage Award Honoree.
Rudy Torrini was born in 1923 and died in 2018.  He was an internatallly known artis-sculptor.  One of his most famous works is the statue of the Italian Immigrants in front of St. Ambrose Church.  He has many other pieces here in the St. Louis area, including a statue of Martin Luther King, Jr., the Madonna statue in Kirkwood, and the martyred nuns of Ruma, Illinois.  He studied at Washington University in the School of Fine Arts and in Italy on a Fulbright Fellowship.  Besides his art, he was an accomplished jazz musician, playing the clarinet and the soprano saxophone.  We have been honored to have him in St. Louis and to claim him as one of us.
The award is presented posthumously and Mr. Torrini's son will accept the award for him.
Please follow and like us: